1 Reconditioning
Welding, machining and standardization for any kind of diesel engine components such as piston crown, cylinder cover, exhaust valve spindle seat and any shore power plant machineries.

2 Chrome Plating
Chrome Plating of Diesel Engine components such as Piston Crown, Valve spindle for any kind of Engine.

3 Special Cast Iron Welding
Special Cast iron welding include Crank Bed, Damaged Engine Block, Turbocharger casing,
pump casing and etc.



4 Consultancy and Supervisory Services


Consultancy and supervisory services by our group specialists/experts for any kind of Diesel engine Maintenances/Repair/Trouble shooting works.

5 Others Services
Others mechanical engineering works, repair of marine engine and shipĀfs parts supply.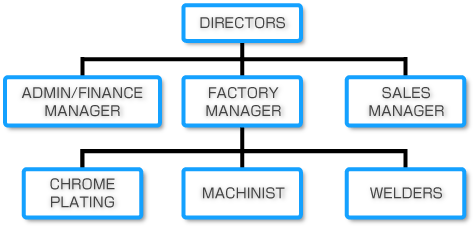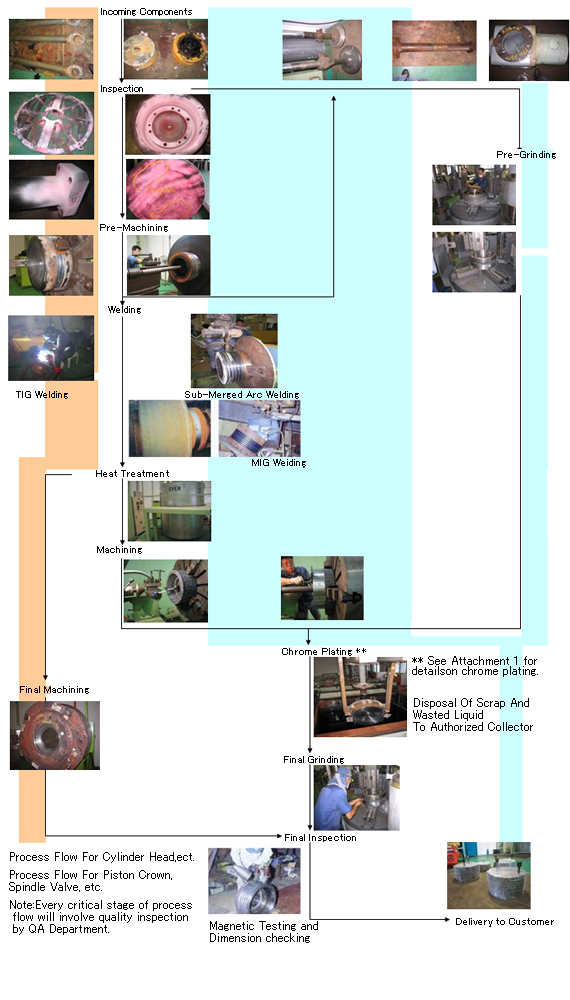 Inspection/Dimensional report that will advise if the Piston Crowns are within reconditioning limits
Restoration of combustion surface, shoulders and sides to original profiles and dimensions.
Restoration of material loss on piston crown top land by depositing special hard face weld overlays
using specialist welding processes under controlled conditions.
Specialist Post Weld Heat Treatment after welding to ensure reliability of the welded piston crown.
Restoration of piston grooves
Hard chroming of piston grooves
Dressing up landing surfaces, bolt and stud holes
Exchange service for selected Engine Types
Modification of Piston Crowns as per specific Customer specifications

Inspection/Dimensional report that will advise if the valve & seats are within reconditioning limits
Restoration of combustion surface, shoulders, seating/contact area, valve stems,
rotating fins etc to original profiles and dimensions.
Restoration of material loss on Valve underside, shoulder area by depositing special hard face weld
overlays using specialist welding processes under controlled conditions.
Customized Post Weld Heat Treatment after welding to ensure reliability of the reconditioned valve spindle/seat.
Restoration of cooling bores/O ring grooves
Hard chroming/Oxy Fuel Metal spray of valve stems
Dressing up seating surfaces, cooling bores etc.
Exchange service for selected Engine Types

Cleaning, inspection, and recording
Pre-machining, gouging damages or cracks
Building up damages or cracks
Stress relieving
Machine back to size
Crack detection
Final inspection, including hydro-test, and recording
Class survey as per customer request
Rust protection

Cleaning, inspection, and recording
Pre-machining, gouging damages or cracks
Building up damages or cracks
Stress relieving
Machine back to size
Crack detection
Final inspection, including hydro-test, and recording
Class survey as per customer request
Rust protection